Have you finished Christmas shopping for your favorite homeschool student or parent? How about a grandparent? Are you looking for a unique gift for someone who isn't involved in Classical Conversations or even homeschooling? Well, here is a Christmas list of a dozen gift ideas you might not have thought of!
18 Christmas Gift Ideas From Our Bookstore
Whether for a community friend or your student, the following ideas from the Classical Conversations Bookstore make for excellent Christmas gifts in 2022.
Clothing
Everyone needs new clothes for Christmas, right? Here are a few ideas of all-new Classical Conversations clothing to express a love of learning, homeschooling, community, and Jesus Christ!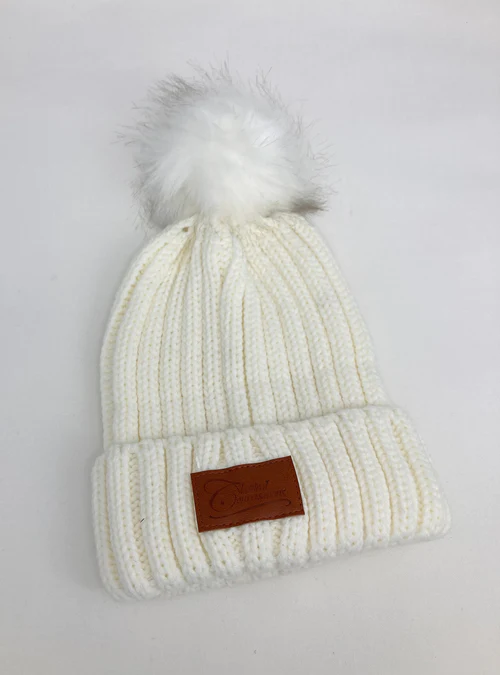 This brand-new beanie make the perfect Christmas gift for any Classical Conversations student or parent. Made from a durable, comfortable fabric, it's sure to keep one's head warm in the upcoming winter months!
Price: $18.95
Classical, Christian, community-based homeschooling is certainly not the norm when it comes to education. Give this t-shirt to someone in your community or family who is passionate about this unique approach to learning!
Price: $18.95
In local communities, Classical Conversations families learn together and do life together to help achieve the mission of to know God and to make Him known. This t-shirt, which comes in three colors, is perfect for celebrating this mission!
Price: $19.95
"The heavens declare the glory of God; and the firmament showeth his handywork," reads Psalm 19:1. Proclaim the truth of this verse with this beautiful Classical Conversations t-shirt!
Price: $18.95
Classical education equips students with the skills to learn any new subject. Know a parent or student who is an eager learner? Gift him or her this all-new t-shirt!
Price: $18.95
Books
As Classical Conversations is in part a homeschool curriculum company, it makes sense to include books on this Christmas gift ideas list. Here are a few of our favorite books that would make great gifts.
This little board book is the second from our CEO, Robert Bortins. Now, even the littlest students can learn their ABCs as easy as 1-2-3 using the principles of the Classical Conversations Foundations program.
Price: $10.99
If you enjoy Robert's My CC ABC's, you'll love his first book, Lily Stays for School, named after his daughter. This delightful picture book illustrates what the first day of school is like when it takes place at home.
Price: $10.99
The next two books on this list would make gorgeous additions to any home library, homeschool room, or coffee table. The first is a stunning, museum-quality art textbook that is truly marvelous to behold. The breathtaking collection of full-color images is a work of art in itself, featuring the master works of some of the world's greatest artists.
Price: $29.99
This visually stunning book on cartography will change the way your student views the world—and how they see themselves in it. This coffee-table book illustrates the art and science involved in cartography and the wonder of Creation mapped out before our eyes!
Price: $34.99
The next several books on this gift ideas list are all from the Classical Conversations Copper Lodge Library, a series of books featuring short stories, classic poems, folk tales, legends, and fables that make for the perfect read alouds. Starting off with Ancient World Echoes, this book captures myths from ancient cultures all over the globe and is sure to delight readers (and listeners!) of all ages.
Price: $14.95
Old World Echoes, the sequel to Ancient World Echoes, is a hand-picked collection of classic tales of awe and wonder from around the world. As with all books in the Echoes series, Foundations parents can read aloud one to two stories and one poem from Old World Echoes each week of Foundations. Plus, the readings are designed to take no more than 30 minutes, making this book a quick and easy way to teach your child about old legends and cultures!
Price: $14.95
Concluding our Echoes trilogy is New World Echoes, which features poems, tall tales, and legends from North America, South America, Australia, New Zealand and Iceland as these nations encountered modern times.
Price: $14.95
Kings of Rome begins a separate Copper Lodge Library series on Ancient Rome. Whether reading this during the semester or during Christmas and New Years' break, these stories will not only entertain, but also provide valuable material for discussion with your student!
Price: $14.95
Second in our Rome series is Senators of Rome. Read these stories of Roman history this Christmas by cozying up on the couch with some tea or coffee and watch as Western civilization unfolds!
Price: $14.95
Miscellaneous
Moving on now to some all-new branded merch, perfect for family or friends who love Classical Conversations!
Remember to know God and to make Him known wherever you go with this new Classical Conversations tumbler! Plus, it's sure to keep your drink hot or cold for long periods of time.
Price: $19.95
Does your student struggle to remember to drink water on community days or at soccer practices? Encourage him or her to stay hydrated with this Classical Conversations water bottle!
Price: $25.95
Looking for a stocking stuffer? Consider these new Classical Conversations-themed stickers, perfect for placing on a laptop, fridge, or car.
Price: $4.95
The a final item on this Christmas shopping list is this Classical Conversations-themed journal, great for those in your life who love taking notes, keeping on top of to-dos, or journaling.
Price: $10.95
Merry Christmas!
There you have it—18 awesome gift ideas from the Classical Conversations Bookstore. We hope you found some ideas to include on your Christmas shopping list for someone you love, or something new just for you!