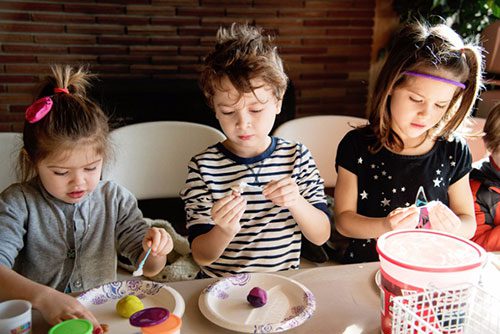 Equipping you to provide your children with a high-quality education.
What is science? How many words are in the English language? Why is history important?
If you are looking to homeschool your elementary- or middle-aged child, let us help. With our comprehensive, memorization-based Foundations Curriculum, parents and tutors work with children to build a solid understanding across the core literacies and subject areas—history, science, English, geography, math, and Latin. All through a Christian worldview.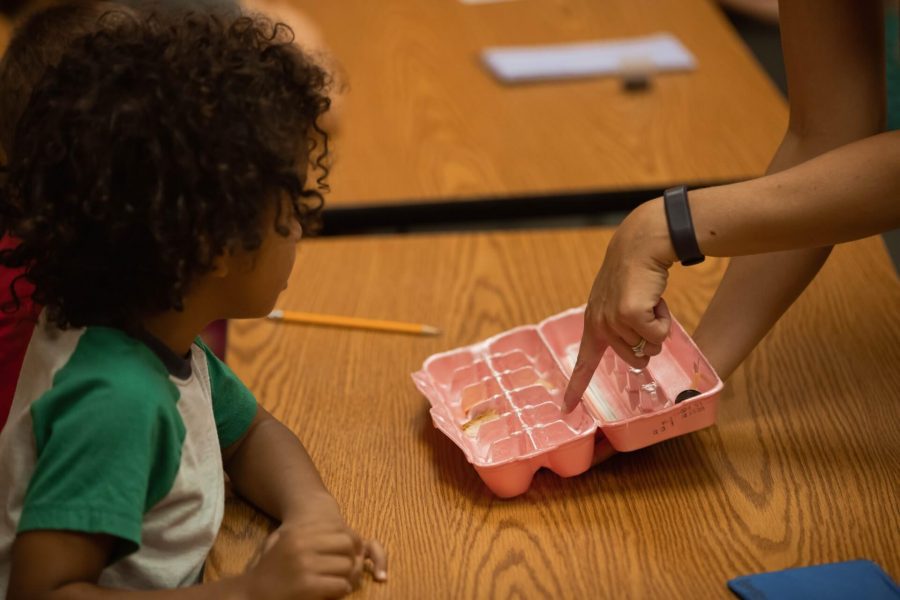 These building blocks pave the way for future learning and high-school Classical Conversations homeschool programs. Foundations combines both community-based and at-home learning models to instill a wide range of valuable skills and competencies, including:
In-depth memory work across the six central subjects
Confidence-building through public speaking opportunities
Enrichment and socialization in the community setting
Exciting scientific experimentation and discovery
Exposure to various art forms, including classical music
Engaging learning games to lock in core concepts and vocabulary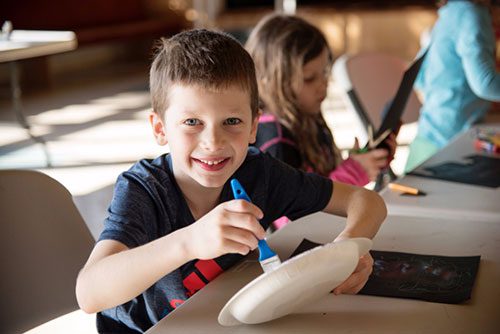 Foundations Cycles
The homeschool material taught in Foundations is divided into three cycles: one cycle per year, for three years. Children who begin Foundations in K4 will complete each cycle at least twice, developing greater understanding and mastery through repetition. However, children at any age will benefit from learning the memory work, even if they only complete one cycle.
Since cycles aren't related to a particular grade level, families may begin in any cycle at any time. Sixth graders cover the same grammar as kindergarteners and are encouraged to cover the material in greater depth at home.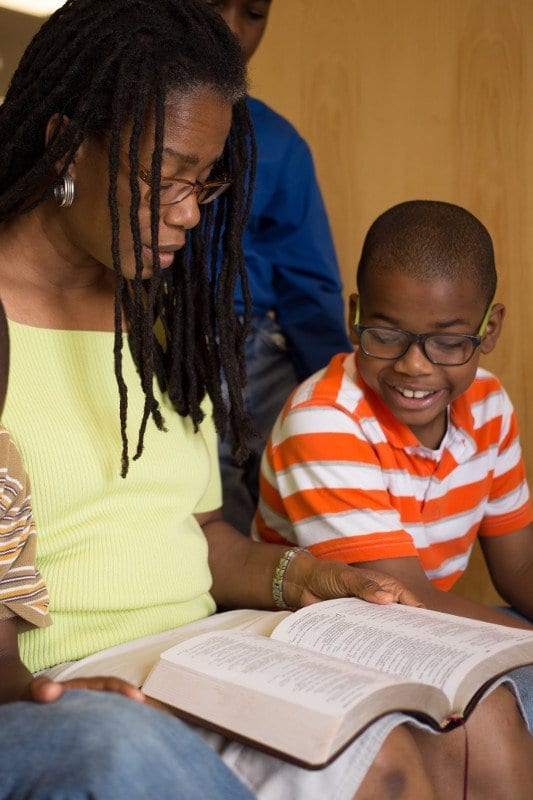 Cycle 1 – Learn about ancient world history, Latin noun endings, biology and Earth science, English prepositions and verbs, World: Historical empires, peoples, and countries, and Exodus 20.
Cycle 2 – Dive into Pre-Reformation to modern history and geography, Latin verb conjugation, ecology, astronomy, and physics, English pronouns, adverbs, and conjunctions, multiplication tables, conversions, geometric formulas, algebraic laws, and Genesis 1:1-27.
Cycle 3 – Continue with your home country's history, translating John 1:1-7 from the Latin Vulgate, anatomy, chemistry, origins, English participles, irregular verb tenses, clauses, multiplication tables, conversions, geometric formulas, and algebraic laws.
To browse our Foundations bookstore click here
CLC has been great in helping me follow a form in preparing my lessons at home . . . I think through the lessons . . . and how to relate them to the students and create a desire to learn the material. The questions have been very helpful in assessing that the students are following the lessons, too.
The CLC has had the single largest positive impact on my growth as a classical educator. It is the reason my class feels successful on community day, and it has changed how I give assessment.
CLC was the perfect amount of time: every other week for two hours, with six meetings. It was manageable and the cost was well worth it! The lessons my mentor presented each time were great, and it was a growing experience.
The encouragement and support from other parents is vital. I enjoy learning from those before me in their journey, encouraging those beside me, and sharing with those coming behind.
I am a grandmother homeschooling my 9-year-old granddaughter who has been through a lot of trauma with both parents. The moms, Tutors and Director have truly been encouraging and most accepting of this old grandma and her granddaughter. We are going into our 5th year at CC.
My CC community breathes flavor, energy, and structure into my homeschool. The steady support, motivation to learn perpetually, and sweet fellowship is vital to me personally and to my family.
As a longtime homeschooler, you can find 350 Classically-centered curricula on the market. What sets CC apart isn't the carefully crafted history sentences, the infectious list of pronouns the kids chant, or the way you can tweak it to be whatever you want at home. It's the community.
But what about socialization? I have to admit, I heard this question a couple times when I first decided to homeschool, but most people I come across don't ask it anymore. If they do inquire about how I keep my kids socialized, I get to tell them about the amazing community God brought into our lives with Classical Conversations.
My CC Community has been an integral part of our homeschool experience. I can't imagine being on this journey alone, as a 'lone wolf.' I love how CC covers aspects of homeschooling that I would not get to on my own, such as weekly science experiments and art projects, and memorizing a world history Timeline of events. CC provides a 'one stop shop' for all of my homeschooling needs.
Community is a very valuable part of CC. What other curriculum has weekly modeling lessons for us parents?
Our CC family is so much more than a group of fellow homeschoolers. They are the family who can truly understand my daily struggles as a homeschooling mom. They are the family who supported me emotionally and mentally when my husband passed away. They are the family that welcomed me with open arms when we had to move out of state and join a new CC family! There is nothing comparable to our CC family. I am so truly grateful.
My director and fellow parents are tutors are more than colleagues; they're friends. I'm thankful for the support, accountability, and friendship they offer.
My community is my tribe. They are an extension of my family and make a difference in my success as a homeschooler.
We needed accountability and a group. Then CC came to my area. I could focus on enjoying learning alongside my children! My kids flourished, recognizing the education they were receiving in a CC community was different than many of their peers.