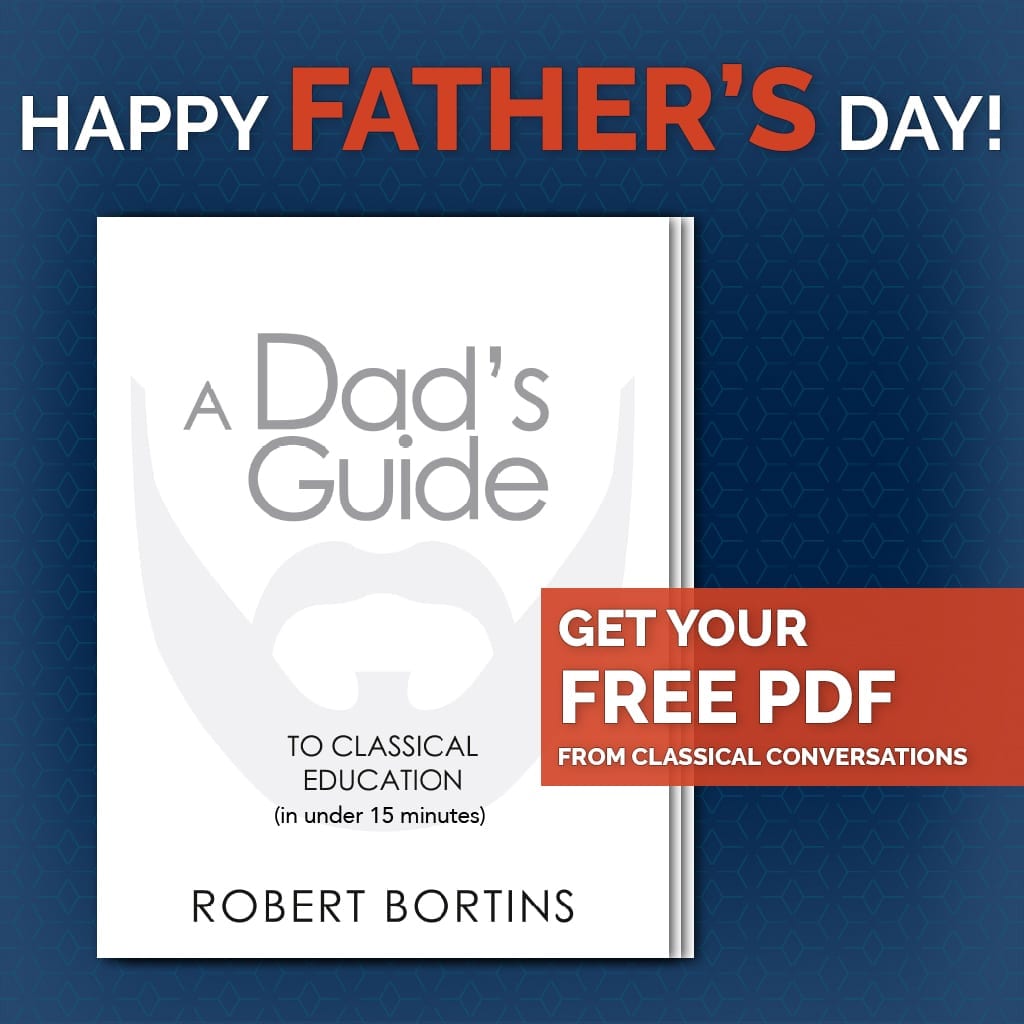 Are you confused about classical education? Are you confused about homeschooling? Are you a current or future homeschool dad who doesn't want to read lengthy books your wife is asking you to read about home education? We've got you covered.
Robert Bortins, CEO of Classical Conversations, has written an easy-to-read summary on everything you need to know about both classical education and homeschooling. Spending 15 minutes reading this booklet may not make you an expert, but it will certainly give you confidence when having a conversation with your wife about the best way to educate your children. Or, at least it will give you the framework for what questions to ask.
A Guide for the Homeschool Dad
"This book is for men who may not have time to dive into all the aspects of homeschooling or classical education but would like an approachable guide to learning more," Robert writes in the Introduction.
Robert covers classical topics peppered with anecdotes from his life, illustrations from popular movies, research studies, outside educational authorities, sports and other examples relatable to dads.
This book is for you if:
Your wife is looking into or currently enrolling your kids in Classical Conversations
You are concerned about your children growing in their faith while in school
You don't know whether homeschooling is possible or beneficial in high school
You question whether homeschooling can adequately prepare your child to get into college, prepare for STEM, or be prepared for a changing job market
You want your child to be homeschooled, but also be able to socialize, play sports, and carry on conversations with people of all demographics.
Download, read, and happy homeschooling: CLICK HERE