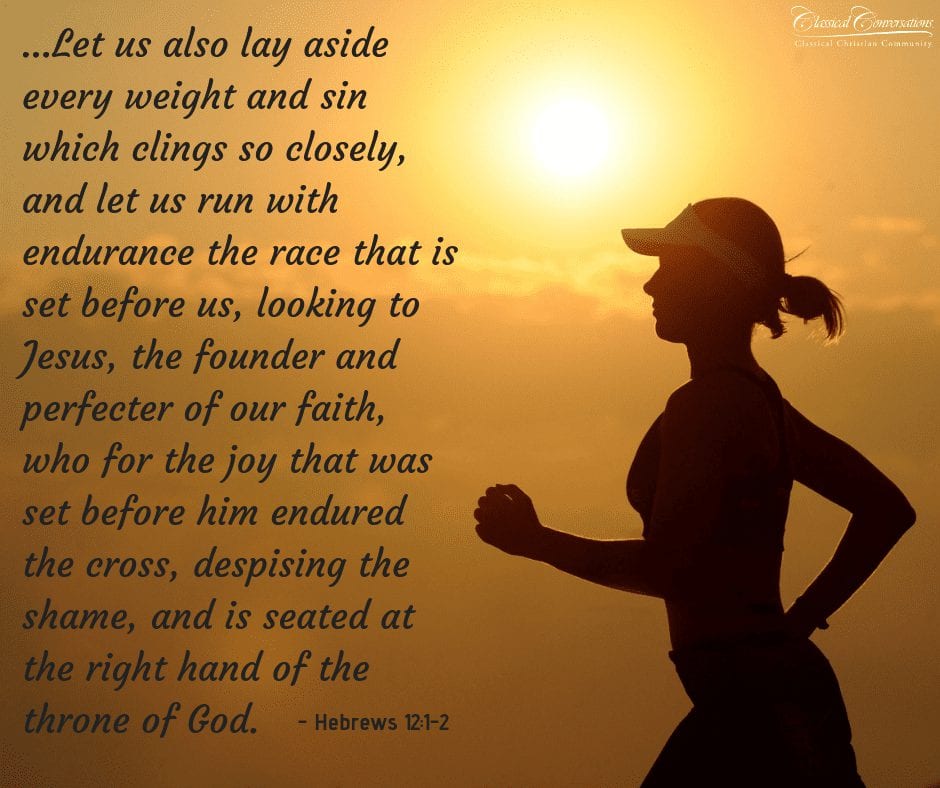 "…Let us also lay aside every weight, and sin which clings so closely, and let us run with endurance the race that is set before us, looking to Jesus, the founder and perfecter of our faith, who for the joy that was set before him endured the cross, despising the shame, and is seated at the right hand of the throne of God." – Hebrews 12:1-2
Runners, swimmers, and many other athletes do all they can to prevent being weighed down. To shave seconds off their record times, people will buy special lightweight shoes, minimalistic, aerodynamic clothing, and more! Similarly, as we live our lives running toward Christ, it would benefit us to drop the things that weigh us down in our faith.
Sin, doubts, unhealthy spiritual habits, guilt, and other things can consistently take our focus away from God and become a great hindrance. Let us draw near to the Lord in prayer and carefully consider what weights we may be dragging with us in this race.
CC Spirit Week Daily Devotional | Sports Day | By Sarah Iddings