Hello from the great state of Louisiana, where we love good food, good friends, and good books!
A number of famous authors have called our beautiful bayou country home, including Anne Rice, William Faulkner, and Alcée Fortier, and that's probably where I got my love of great literature—and great bookstores!
The Classical Conversations Bookstore is truly a literary paradise for booklovers such as myself, offering a plethora of great books at great prices. Let's look at some reasons why your bookstore is worth talking about, why it's worth sharing, and why it's worth supporting.
And let's practice the 5 Common Topics while we're at it!
Why Your CC Bookstore Is Worth Talking About
We can discover why your CC bookstore is worth talking about if we first define our terms.
What is a bookstore? Webster's Dictionary defines a bookstore as a place of business where books are the main items offered for sale.
What is the purpose of the CC bookstore? The purpose of the CC bookstore is to equip families with both the required and supplemental resources to homeschool confidently and with success.
Who is the bookstore for? Your bookstore is for both CC-enrolled and non-CC families. We have curricula, resources, and great books on various topics that would appeal to absolutely anyone. From short stories to epic poetry to non-fiction, we've got it all just waiting to be discovered!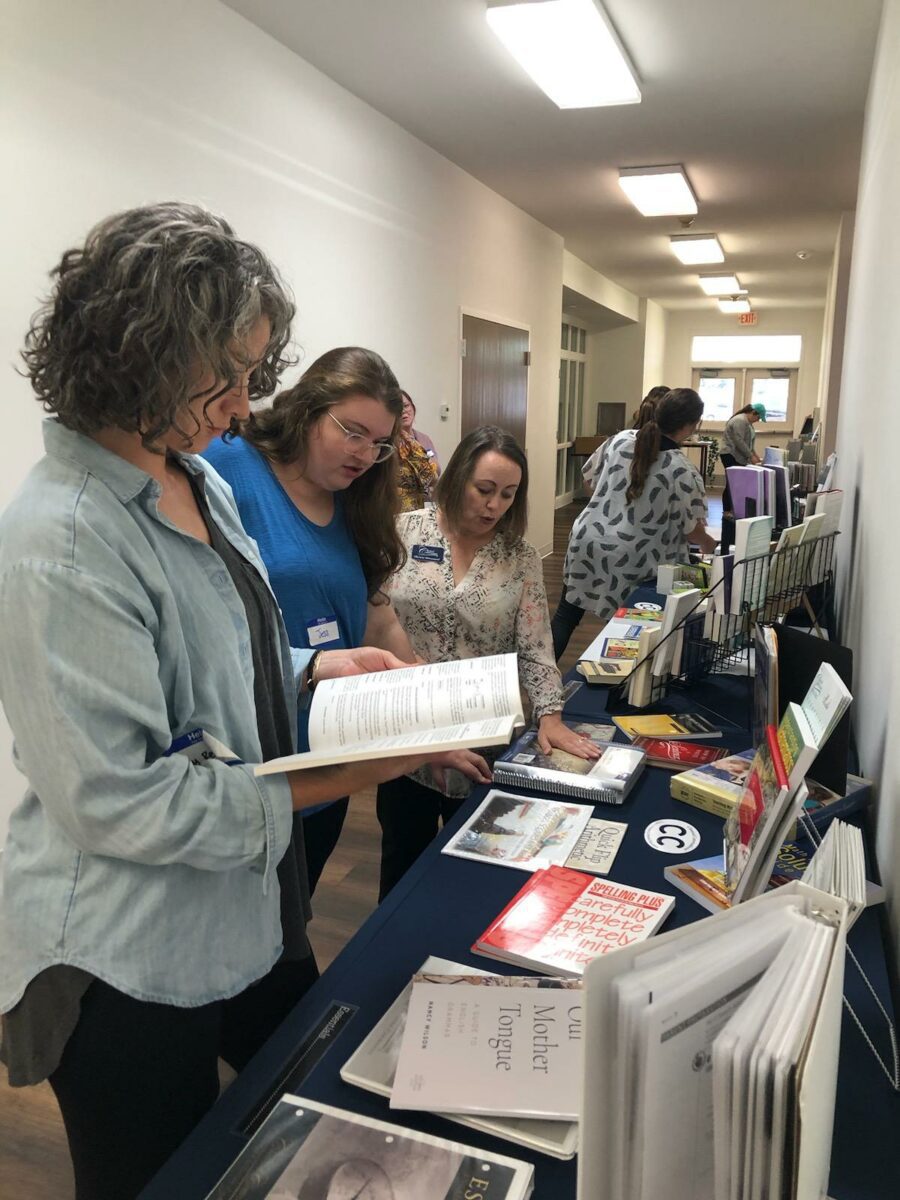 Why Your CC Bookstore Is Worth Sharing
We provide fabulous and innovative resources to make our job as homeschoolers easier, and CC is always expanding that list.
Your Resource Provider
Let's compare two of our resources for similarities and differences: the Foundations English Language Curriculum and the brand-new Scribblers at Home: Recipes from Lifelong Learners.
How are they similar? They are both curricula, spiral bound, very thick, and filled with lots of information. They're also both great resources to share with others.
How are they different? They differ in the ways they are helpful. The Foundations guide is helpful to homeschoolers either enrolled in a community or using the guide at home without being enrolled in a community. It's used chronologically for both weekly and cyclical memory work.
Scribblers at Home, meanwhile, is used how and when the parents choose, using "recipes" they would like to create, and it can also be shared with those who may not choose to homeschool but would still like fun and meaningful activities to do with their children.
Your Product Sales Specialist
What is the cause and effect of a relationship with your area's CC Product Sales Specialist?
A relationship with your Specialist is paramount to staying informed and in the know!
Life is busy, and we all need reminders. Your Specialist desires to help equip you so you can homeschool confidently and successfully, as well as get the most value for your dollar. You're eligible for a yearly personal shopping appointment, especially if you are new or rising to a new program level. After meeting with you, your area's Product Sales Specialist will send you a discount code.
If you are unsure of who serves your area, reach out to your CC Director and attend Practicum. They will be there!
---
Learn more about becoming a Product Sales Specialist.
---
The circumstances of how and when your bookstore is accessed are flexible.
Access the bookstore 24/7/365 at your own convenience!
When are the sales? CC usually offers monthly sales, but anytime purchases reach $175, they qualify for free shipping, and at $250, they qualify for free shipping plus 10% off.
CC understands that many families are single-income and seeks to help add value to these necessary purchases.
---
Why Your CC Bookstore Is Worth Supporting
Can I get a testimony?
As a former Challenge Director, my testimony is in favor of the class all having the same editions, especially when reading works like Shakespeare and Plato's Meno and Crito. When the class is truly all "on the same page," everything goes smoother.
As a passionate Specialist, I testify that when you support your bookstore, you support me and my counterparts in each area all over the world. We will help you stay informed and in the know.
When you support your bookstore, you also support the CC Foundation, so they, in turn, can support global missions and education programs like mission trip grants, religious freedom initiatives, and our clergy appreciation program. If you've received a mission trip grant or your pastor at your community church has received an appreciation check, it is a testimony to the value of our bookstore!
We truly have an amazing bookstore worth talking about, worth sharing, and worth supporting! What's your favorite thing about the bookstore?
---
Interested in learning more about the 5 Common Topics used in this blog?
Check out "What Are the Five Common Topics of Dialectic" or the catalog.