Classical Conversations Plus is Finally Here!
Ready for some big news? I hope so. Because I can't wait to tell you! Ever since Classical Conversations' beginning in my parents' living room when I was a child, the dream has always been to invest in not just the children of homeschooling, but the entire family.
In the last few years, we have taken enormous steps forward. Just in the past 12 months alone, we have had over 35,000 parents get continuing-education credits at Parent Practicum; we had 50,000 parents go to weekly community days with their students to learn more about God and His creation. We've helped tens of thousands of homeschool parents run their own small homeschooling business by mentoring other homeschool parents to teach their own children. This requires a level of personal, mentoring education that most Ph.D.'s would envy… but for most of our parents, their personal investment has largely gone unnoticed by the educational world at large.
No more. No more wondering what you will do after your kids leave home. It's time to "reclaim your education" for real.
We have been working hard behind the scenes with our collegiate partners to invest in your family beyond your children. I am excited to announce that your investment as a homeschooling parent, your years of hard work, can now yield big dividends for you. Ready? Here it is.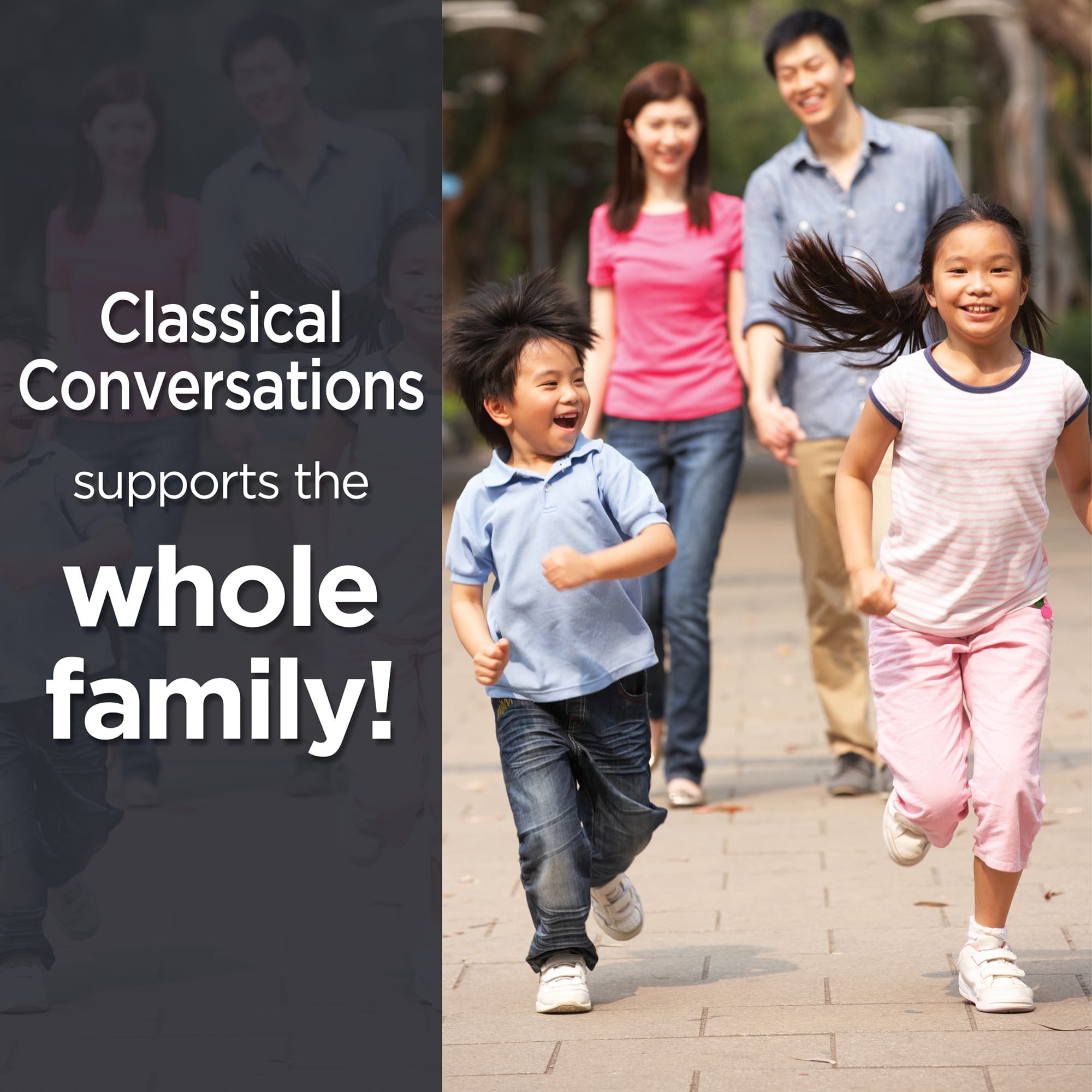 You can earn your Master of Arts in Classical Studies degree as you teach your own children at home. Yes, you. Colleges are beginning to recognize the outstanding quality of the work that our families are doing, and by studying alongside your children you can earn a master's degree.
Your degree would be provided by Southeastern University and accredited by SEU's regional accrediting agency, Southern Association of Colleges and Schools. With a master's degree you will be qualified to work as a certified Assessor for Classical Conversations Plus, and, in some cases, can even teach at the college level.
Allow me to repeat myself. Yes, our CC parents can now receive tangible, marketable benefits for the seeds they are sowing in their children. Yes, the work you are already doing with your children can help you earn a master's degree.
What does this mean? Working alongside your children as they progress through CC, by the time they graduate Challenge IV, not only will they will have received a top-flight classical education, but you can have earned your master's degree at a price significantly less than at comparable institutions.
We believe this will revolutionize homeschooling, and we are thrilled to have you along for the journey.
Learn more at: ccdegrees.com. Registration opens Monday, March 30, 2020.