In this blog post, lead curriculum developer Lisa Bailey reflects upon the importance of laying the foundations for education. Enjoy!
The Value of a Strong Foundation
One of my guilty pleasures is watching HGTV. Though not currently planning any renovations to my own home, I am endlessly fascinated by the process of creating new living spaces from old, outdated, rundown, or ugly houses.
On a recent episode, I was enthralled by the design dreams a family (and renovation crew) were making real. A truly lovely and livable space was coming to life before our very eyes!
And then . . .
Cue the scary music, the designer's blank stare, the homeowners' wide eyes.
A huge foundation issue was identified. In fact, several issues surfaced that put the dream in jeopardy.
Bottom line, although the house looked fine, the walls were not connected to the foundation—that's right: the walls were holding up the house, not the foundation. It was only a matter of time before the house collapsed.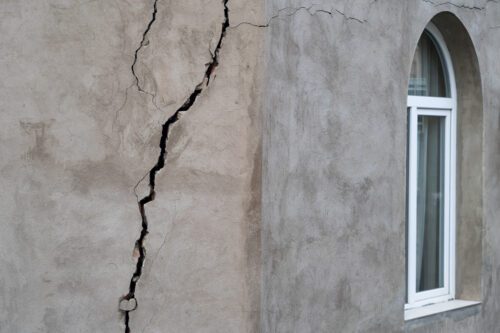 Obviously, this is an untenable position for a house to be in!
It is an untenable position for an education also.
That's why the Classical Conversations Foundations program is designed to create the kind of foundation that will hold up the walls of our children's education: broad, structurally connected to the walls, adequate for all future additions.
A Broad and Sturdy Base
Foundations provides a broad and sturdy base of knowledge for kids as they begin the quest to know God and to know His world.
These little ones have so much to learn about the world, about themselves, and about living in community.
Our Foundations program partners with parents who are living out learning as a family endeavor, together teaching our little children how to learn and to learn to love learning.
They begin to learn and use the Core Habits of Grammar that make building a useful foundation possible: naming, attending, memorizing, expressing, and storytelling.
They enjoy games and explorations during every community day that encourage curiosity and exploration. The wide variety of facts presented in Foundations memory work comes from multiple subjects: history, science, English, Latin, geography, and math. Families become acquainted with a plethora of interesting details: names, dates, places, rules, laws, formulas, and facts.
Revisited throughout the early years, this repetition of memory work becomes the cement that creates a solid foundation for what children learn for the rest of their lives!
Foundations is just the beginning—but what a glorious beginning!
A Plan for the Future
Our children's Foundations experiences will provide the basic information (grammar) that prepares the way for solid connections between facts (understanding) made as our children continue to learn and mature.
Foundations intentionally adds structure to the plan of memorization.
Our children need to know how all these pieces of memory work are organized—they need recognizable categories for their growing knowledge. These categories allow our children to retrieve information when they want to think about it again, or when they want to add a new piece or thought onto their foundation.
The order for building a house is important, as I saw in my HGTV show: foundation, then walls. So it is with education: knowledge, then understanding.
Foundations is fun, but it also enables the future.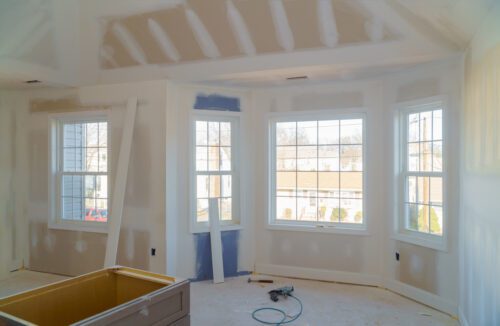 Foundation's knowledge is the solid base that allows students to continue adding to what they know. The pegs of memory that might seem random and the memorization that appears distressingly rote are designed as pillars on which to build. Foundations is not "just" something to do with little kids. Rather, Foundations gives developing thinkers something to think about!
As students begin to look deeper at the world, they begin to define and compare and analyze what they've come to know and understand.
As they wrestle with bigger thoughts, they recognize new relationships between memorized facts and see connections previously unsuspected.
Foundations memory work begins to live a new life as students read classic literature, ponder the whys of world history, debate public policy, and contemplate the nature of man.
A broad, sturdy foundation is necessary for those who continue to entertain new ideas, make new connections, solve new problems, and create new ways to engage their world as they seek to make God known.
Laying the Foundations for All Future Dreams
Spoiler alert: the HGTV crew fixed the foundation of the owners' dream home., and they lived happily ever after (I guess?).
They had much remedial work to do, however. It ended up costing quite a lot in time and money to make that property safe, welcoming, and hospitable for the new owners. Some of the budget they intended to use for "beauty" and frills went instead into shoring up the foundation.
Here's the truth, though: if they had not fixed that foundation, no one would have been able to live there happily for long!
For those of us looking toward the magnificent education we want to give our kids, it seems wise to embrace with great intention laying a foundation that is strong, beautiful, and ample for all future dreams.