After choosing to homeschool in the first place, the second major decision homeschool parents face is selecting a homeschool method for their family to pursue.
Many parents simply opt for the most compelling curriculum without diving into the underlying philosophy of the homeschool style. And that's okay! Sometimes, we have to trust our intuition. However, you may find it helpful to familiarize yourself with the types of homeschooling to see how your own program's style compares—or what your family might be missing out on.
6 Different Types of Homeschooling
While there are undoubtedly other homeschool methods not on this list, the six mentioned here are generally understood to be the most common. If an approach on this list piques your interest, we recommend researching it further, because the descriptions here are generalized and brush over many techniques that could prove beneficial for your family.
Here's a brief overview of the more popular styles of homeschooling. Let's start with the method that most people tend to picture when they think about the average homeschooling experience—the traditional method of homeschooling.
1. Traditional Homeschooling
Also known as the school-at-home approach, traditional homeschooling is comparable to the educational style found in traditional public and private schools in that traditional homeschoolers follow a complete grade-by-grade curriculum.
Traditional homeschooling typically involves the same types of educational materials found in public and private schools: textbooks, workbooks, tests, quizzes, structured lesson plans, and other academic activities. Some parents create their own curriculum, but many other parents choose to employ a premade program.
Online Learning, Distance Learning, and Satellite Schools
Today, traditional homeschooling is closely associated with online learning, distance learning, and satellite schools. What's the difference between these options?
Online learning takes place entirely online. Typically, students access their course materials through a virtual learning environment (or VLE), such as Moodle, Google Classroom, or really, any number of proprietary platforms. Lessons can be synchronous (taking place in real-time) or asynchronous (taking place according to the learner's own schedule).
Distance learning can includes any kind of learning that occurs outside of a normal classroom. That includes online learning, but it also includes correspondence courses and blended learning (both online and in-person learning).
The term "satellite school" has a few different definitions, but in the context of homeschooling, satellite schools (or umbrella programs) are schools that offer homeschoolers resources, support, and oversight. Some satellite schools simply handle the paperwork for homeschoolers, while others offer a complete curriculum. Many satellite schools also provide diplomas and transcripts. Satellite schools can also provide legal legitimacy in states where homeschooling is subject to strict requirements.
Advantages
The traditional method provides parents with a high level of structure and accountability.
Online and distance learning options often offer convenience and flexible schedules.
Disadvantages
The traditional method is often restrictive.

The curriculum is often set in stone.
The traditional method often downplays learning opportunities such as
The intensity of this structure can cause families to burn out quickly.
Technology is a wonderful educational supplement, but it's not a replacement for community and stick-in-the-sand learning.
Programs
There are many traditional homeschool programs. Here are three examples:
2. Unschooling
On the opposite side of the spectrum is unschooling or child-led learning. Unschooling, as its name suggests, is a more relaxed homeschool method that emphasizes following a child's interests, passions, and curiosities. Parents following an unschooling approach to homeschooling typically emphasize experience-based and hands-on learning.
There's no curriculum. There are no assignments. There's definitely no standardized testing. Parents do not provide direction instruction. Instead, the student learns through life experiences and natural curiosity. Of course, some are more flexible in their approach to unschooling—perhaps signing their students up in structured piano lessons if they're interested in music—while others follow the philosophy without deviation.1Riley, Gina. "Historical Overview of Unschooling." Unschooling, 2020, 7–20. https://doi.org/10.1007/978-3-030-49292-2_2.
Why Do Parents Choose Unschooling?
In 2018, it was estimated that 20 percent of homeschoolers considered themselves unschoolers.2Blanding, Michael. "Twenty Percent of Home-Schooled Kids Are Getting 'unschooled.' What's That? – The Boston Globe." BostonGlobe.com, October 2, 2018.   Then, in a 2022 national survey, a sample of homeschoolers were asked why they chose unschooling. The top three responses were: "to learn necessary life skills," "allows my children to focus on topics that matter to them," and "support for my children's individual needs."3Vesneski̇, Wi̇lli̇am, Alan Breen, Ulcca Hansen, Fredrika Reisman, and Holly Anselm. "American Families' Attitudes to Unschooling: A National Survey." International Journal of Progressive Education 18, no. 5 (2022): 193–208. https://doi.org/10.29329/ijpe.2022.467.12.
Advantages
Unschooling is flexible and customizable.
Unschooling rewards natural curiosity and the pursuit of personal interests.
Disadvantages
The method offers little structure, which can

lead to stagnation,
decrease motivation,
and reduce accountability.
Programs
As you might expect, unschooling doesn't exactly mesh with structured programs. Still, unschoolers might choose (for example) to take music lessons with a platform like First Frets or art lessons with Delightful Art Co.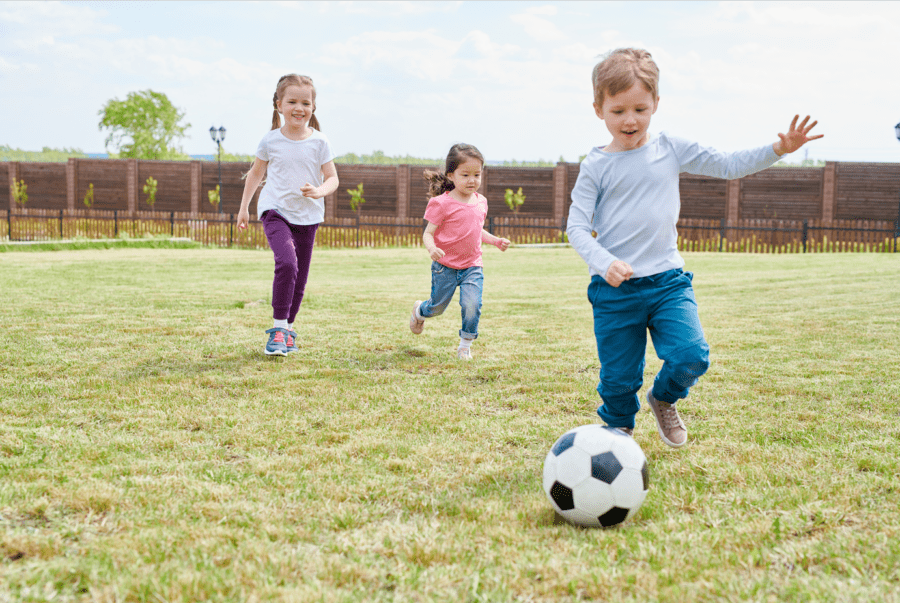 Unit Studies
Homeschool families pursuing a unit studies approach learn about subjects as they relate to a specific theme, switching each theme when completed. These can be historical events, geographical regions, ideologies, or other unifying concepts.
Parents can either select the topics to explore, or they can purchase preplanned unit studies. Either way, parents will provide their students with books, activities, documentaries, and so on, that help the students deepen their understanding of that particular subject.
Advantages
Unit studies takes a holistic and interdisciplinary approach.

Subjects aren't confined in boxes to be studied in isolation.
Students are encouraged to make wider connections between topics.

Unit studies are flexible and can be tailored to students' interests.
Disadvantages
Unit studies can lack defined goals unless parents follow a well-structured curriculum.

Parents may find it difficult to determine what to study next.
Parents may find it difficult to assess students' learning.

While understanding how different subjects are connected is important, certain subjects build on others: students may begin a topic without the prerequisite skills or knowledge.
Programs
Any program that provides individual units can be used in unit studies, but here's one program that specializes in a unit-based curriculum:
Time4Learning also describes itself as an ideal complement to unit studies.
Montessori
Although it didn't originate as a homeschool style, the Montessori method of education is worth consideration here since many homeschool parents find this style's values, principles, and techniques attractive. With roots in early childhood psychology, the Montessori method emphasizes a physical, hands-on approach to learning by having children move, play, and touch.
Montessori schools have trained teachers and small class sizes to allow for individual attention. However, since parents need a teacher certification to teach the Montessori method officially, many homeschool parents simply apply its techniques and principles to educating their children at home.
Because Montessori is intended more for younger children, homeschool parents following this approach may have to switch gears once their child enters middle or high school.
This is a consideration to keep in mind when choosing the best style of homeschooling for your family, especially if you are currently a parent of little learners.
Advantages
The Montessori approach is child-centered and hands-on.
Students are encouraged to pursue their interests and develop their natural curiosity.
Disadvantages
The method deliberately lacks a strong structure.
Designed for younger children, the Montessori method loses relevance as students age.
Montessori teachers are trained in the method; parents will need to either enroll in Montessori teacher training or teach themselves the method and the curriculum.
Programs
As mentioned, Montessori education is more closely associated with schools and classrooms than official homeschool programs, but many parents choose to adopt the method on their own.
Learn More
Check out "Classical Education vs. Montessori Schooling" for a more in-depth look at the differences and similarities between the two methods.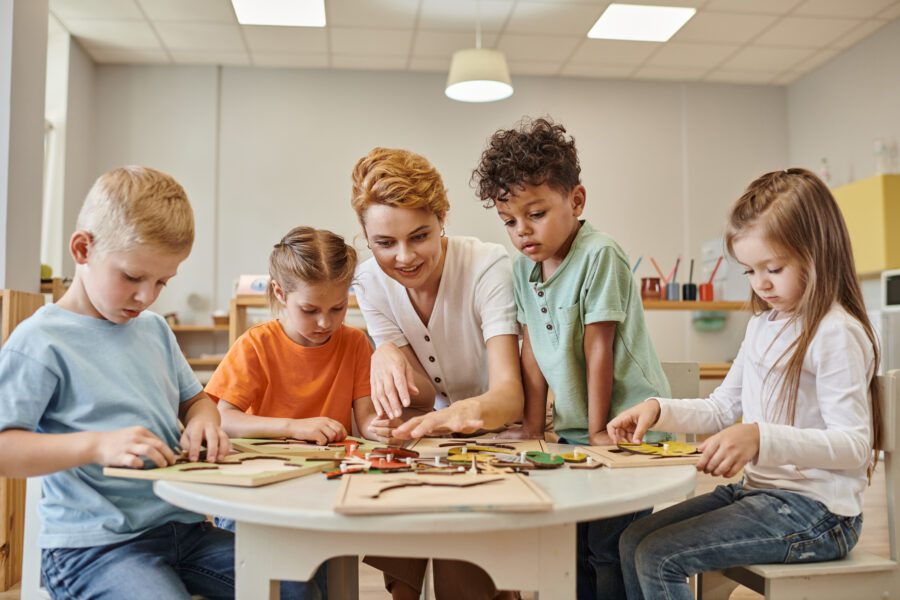 Charlotte Mason
Named after this method's founder and visionary, the Charlotte Mason homeschool style emphasizes short study periods heavy on reading, primarily consisting of classic literature (which Charlotte Mason called "living books").4Bellaigue, Christina de. "Charlotte Mason, Home Education and the Parents' National Educational Union in the Late Nineteenth Century." Oxford Review of Education 41, no. 4 (2015): 501–17. https://doi.org/10.1080/03054985.2015.1048117.
Charlotte Mason also encourages practicing skills like observation, memorization, and narration. Nature walks, fine art activities, and time spent learning outside the home are also common. Nature studies in particular act as a kind of first science.
And instead of tests, Charlotte Mason homeschoolers tend to rely on portfolios, journals, or parent-student discussions to assess learning.
The Charlotte Mason approach is also naturally built on a Christian worldview. Therefore, Scripture reading is an essential component to a Charlotte Mason home-based education.
Advantages
The Charlotte Mason approach values classic literature and Scripture.
The method teaches essential skills like reading, speaking, and memorization.
Beauty is of central importance to this homeschool style.
Disadvantages
The approach may intimidate parents with its less structured approach.
Bad weather can put a damper on outside time.
Parents will need to put together a sizeable library.
Programs
A number of programs offer a curriculum based on the Charlotte Mason (for example, Ambleside Online), but many parents will simply choose to dive right into living books.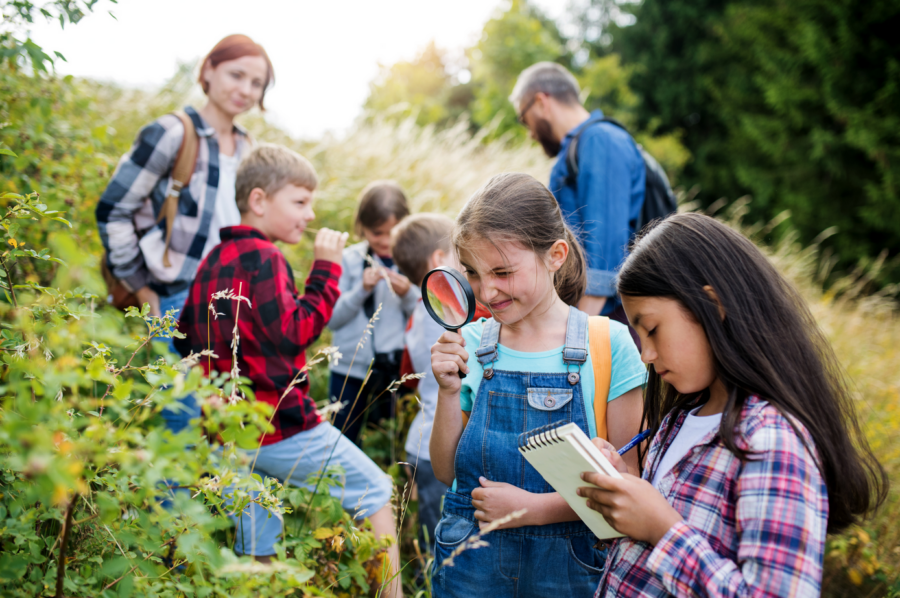 Classical Model
The final homeschool style on this list is the classical model of education. With this approach, parents teach students using a proven method that originated with the ancient Greeks.
Referred to as the trivium, this method emphasizes learning practical skills that help students succeed in all areas of life. The trivium consists of practicing three broad skills called grammar, dialectic, and rhetoric.
Here's an easy way to understand the trivium. Think of practicing grammar as inputting data (i.e., memorization of vocabulary and ideas), dialectic as processing that data (i.e., asking questions and thinking logically), and rhetoric as outputting the processed data (i.e., expressing, explaining, or persuading others of ideas).
With an emphasis on the skill of grammar in students' kindergarten and elementary years, dialectic in the middle and early high school years, and rhetoric in the late high school years, students following the classical model of education practice these skills by studying high-quality literature, resources, and content in important subjects.
The classical method of education has many benefits, from being a time-tested, proven approach to equipping students with the general knowledge and skills to succeed in all areas of life. While some might understand the classical homeschool programs to be too antiquated or work-intensive, the classical model is also highly adaptable, allowing parents the freedom to customize their education if necessary.
Advantages
The classical approach is time-tested.
The trivium is based on natural cognitive developments.
The classical model is centered around the pursuit of the good, the true, and the beautiful.
Disadvantages
Some argue that the classical model is antiquated.

It should be noted that commentators have noted classical education is undergoing a renaissance.

The classical model of education can be demanding of parents.
Programs
Like traditional homeschooling, there are many classical education homeschool programs, including:
Learn More
Read "Classical, Christian Education: A Brief Overview" for a detailed look at this method.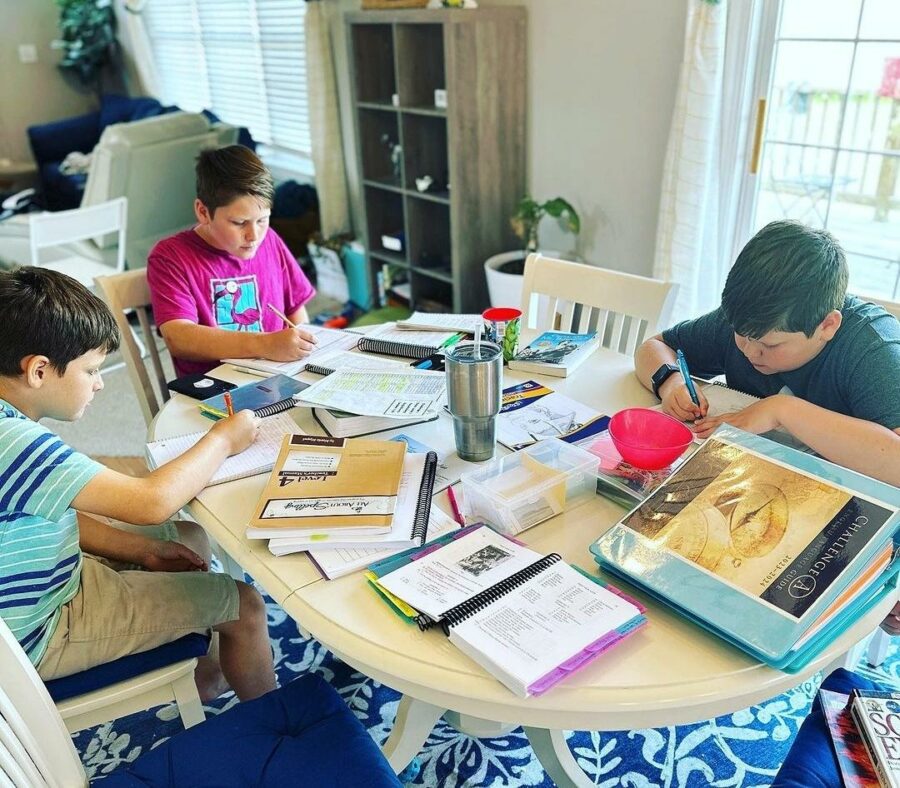 What Type of Homeschooling Is Classical Conversations?
Of course, our Classical Conversations programs are rooted in the classical model of education. However, we recognize that many other homeschool styles listed here contain valuable techniques, practices, and approaches that can significantly benefit families. So, our programs don't shy away from incorporating these practices, either by being built in naturally or by providing the flexibility for parents to include them if need be.
For example, our programs provide enough structure to keep families on track toward their goals, a technique characteristic of traditional homeschooling. At the same time, however, we leave room for flexibility, so parents have the freedom to customize an education to best suit their child's needs or interests, similar to unschooling.
Likewise, we recognize the importance of teaching from a Christ-centered worldview, reading great literature, and seeking opportunities for learning outside the home—all elements shared with Charlotte Mason. And our weekly local communities of homeschool families consist of small groups to allow for individual student attention, much like Montessori schools.
And finally, while our Foundations, Essentials, and Challenge programs are built on the trivium, we recognize that a one-size-fits-all approach to education isn't realistic. Instead, we encourage parents to adapt our programs to fit their family's preferences and needs best.
What Is the Best Homeschool Method for You?
This will probably come as no surprise, but Classical Conversations believes that the best homeschool style for families closely aligns with the classical model and is rooted in a Christ-centered worldview. But, as stated earlier, drawing on the structure, tactics, and values of other homeschool methods can be hugely beneficial for families.
And so here's our advice:
When choosing a homeschool method that works for you, be sure to talk to other homeschoolers. Visit local homeschooling communities and check out homeschooling events like open houses in your area, or attend online information meetings. Read books about homeschooling. (Check out The Core: Teaching Your Child the Foundations of Classical Education, or grab a free copy of A Dad's Guide to Classical Education for a detailed look at the classical method of homeschooling.)
Also, if you're interested in exploring some of the philosophies that undergird these homeschooling methods, styles, and philosophies, check out the following blogs: "Christian, Know Thyself: Why It Is Important to Study Philosophy," "What's the Use of Philosophy?", and "Soul of Science: The Philosophy of Science."
In short, dig around and have fun!